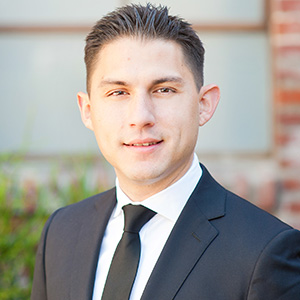 Daniel Arias
Branch Manager
I have been a Sr. Mortgage Banker for 12 years and recently became Branch Manager of Skyline's Pasadena branch. As a leader in the mortgage industry, I constantly strive to provide a product and service which exceeds my client's expectations. My team has a combined 30 years of experience in the mortgage industry. I was recently interviewed in the November issue of Mortgage Banker Association Magazine as their featured top producer of the month. We are committed to service excellence as we provide a wide array of products and services to our clients and realtor partners.
I understand firsthand how overwhelming obtaining a mortgage in today's highly regulatory environment can be. Our goal is to streamline the process and compartmentalize it so that we walk you through each step one at a time. We provide you with support each and every step of the way through constant communication via email, phone, and text.
I am an active member of the Los Angeles County Sheriff's Departments Reserve Forces Bureau and an active member and resident of the Pasadena community. I am an aviation enthusiast and an active helicopter pilot. I enjoy the outdoors and traveling every opportunity I get.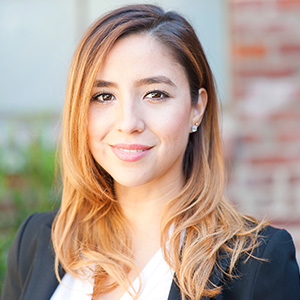 Leslie Black
Mortgage Banker Associate
Leslie Black is a Mortgage Banker Associate, contributing to some of the most important roles on the team, Loan Analyst and Pipeline Manager. She communicates and works directly with clients as she is their initial contact throughout the loan process, while guiding and educating borrowers on the loan process. Leslie does a thorough analysis and evaluation of each individual loan application and loan structure that is in her pipeline to make sure sufficient and all applicable documentation is in the loan file before submitting to processing and underwriting. Leslie has been in the Mortgage industry since March of 2015, but her motivation and commitment to the lending business has been solidified and has earned her a vital role on the team.
She has been in the finance industry since 2011 at JPMorgan Chase where she was offered the opportunity to get her Series 6 License and is a graduate of California State University, Long Beach, class of 2013.
Leslie's impregnable problem solving skills have helped her be successful in her Loan Analyst role for the team. Leslie has always had a strong desire to help other people find solutions to their problems and being in the lending industry definitely holds her accountable to that.
Leslie is recently engaged. She enjoys staying active with cross fit and hikes. She also loves giving back and has done charity work for Susan G. Komen Race for the Cure.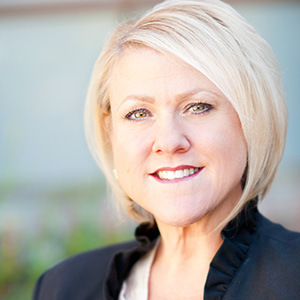 Holly Gibson
Mortgage Banker Assistant
Holly Gibson is a Mortgage Banker Assistant and Closing Partner at Skyline Home Loans/Madison Lending Group, with responsibility for client communication, assisting in loan structure, operations support, closing coordination and pipeline management. Holly began her career in the mortgage industry in 1989. Prior to joining Skyline over 5 years ago, she worked in processing, underwriting, docs and funding as well as the secondary market at several companies. Notable is her 10 years at Metrocities Mortgage (now Prospect Mortgage), as First Vice President of Mortgage Banking, leading a team of 7 in strategic business development and supporting loan originators across the nation on products and guidelines.
Holly's greatest strengths are her communication, knowledge of the loan process and her personal touch with each client. She thrives on challenges, particularly those that expand the client's expectation. Holly places high value on listening to our clients and understanding their needs.
Holly has done volunteer work for the Coalition for Family Harmony in Ventura county as well as The Lighthouse Women's & Children's Mission. She holds a yellow belt in Tae Kwon Do and tries to compete in local 5k races as often as possible.
Holly lives in Agoura Hills, CA with her husband, their three boys and two crazy cats. In her free time, Holly likes to workout, hike, cook and travel.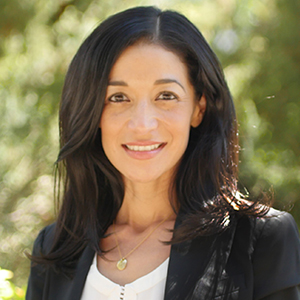 Joanne Arana
Sr. Mortgage Banker
Joanne Arana has been in Mortgage Banking for 14 years, entering the sector as a graduate of USC Marshall School of Business and quickly proving herself as one of the leaders in the industry. She exhibits a veteran's knowledge of the mortgage sector and has assisted hundreds of clients in the successful structuring of FHA, CALHFA, CHF Platinum, Conventional, VA and Jumbo loans.
Understanding that each situation is unique and tailoring loans to best suit clients' needs has allowed Joanne to develop a core network of referrals from both realtors and past clients. In her own words, "I strive to be my clients' lender for life and focus on understanding and assisting with both my clients' long and short-term goals, whether they are first time buyers, looking to refinance, or purchase an investment".
As a dedicated mother of two and a homeowner in Eagle Rock, she understands the importance of achieving the optimal finance solution for every client. As a Senior Mortgage Banker, Joanne provides her clients dedicated guidance and assistance towards the goal of achieving their dreams.
Joey Arreola
Mortgage Banker Associate
Joey Arreola is a licensed Mortgage Loan Originator with 10 years of experience in residential mortgage lending. As a Mortgage Banker Associate based in Pasadena, Joey is dedicated to offering exceptional service coupled with integrity, experience, and reliability. Joey is knowledgeable and well-versed with various lending programs and provides essential production support duties to the loan origination team. He works closely with clients throughout the mortgage loan process ensuring their needs are met and provides them with a high level of personalized service.
As a 10-year mortgage industry veteran, Joey has developed a solid foundation of experience through his client advisory services. Detailed loan analysis, critical thinking and effective communication join uncompromising integrity as the hallmark of Joey's services. Joey is well-respected not only for his professionalism and high ethical standards, but for being an honest and hard-working individual who does everything in his power to ensure the success of clients and business partners.
A native of Pasadena, Joey is a St. Francis Alumnus and is a graduate of California State University Long Beach, where he received a B.S. in Business Management. Joey is an engaging member of the community and enjoys volunteer opportunities, meditation, yoga, hiking, jet skiing, and snowboarding.
Aaron Aragon
Loan Officer Assistant
Aaron Aragon plays an integral role on our team by assisting with the initial intake of client applications, creating scenario analysis, and performing other daily tasks to ensure a smooth operation. His education in finance provides a foundation of knowledge which aids in serving our clients and industry partners. In his free time, he enjoys family game night with friends and family.